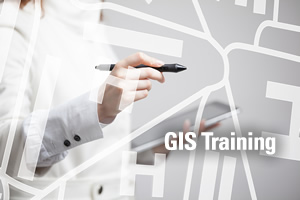 A geographic information system (GIS) is a computer system for capturing, storing, querying, analyzing, and displaying geospatial data. GIS provides users a unique perspective for examining patterns and processes on the Earth's surface. Characterized both as a science and an art, a GIS is built on extensive application of technology and graphic techniques to communicate information. From its origins in the 1960s, GIS is now a multi-billion-dollar industry. Currently, geospatial technology is listed by the U.S. Department of Labor as one of the three emerging industries, along with nanotechnology and biotechnology.
For more information or to inquire about group rates call:
Tina Chang, J.D., Ph.D.
Associate Vice President
Division of Professional and Continuing Education (PaCE)

  504-280-1024
  online@uno.edu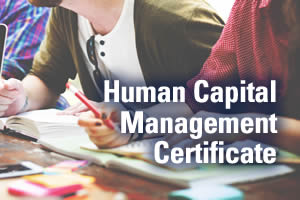 Human Capital Management Certificate
4-Part Series:
Total Rewards Management (Oct. 23-25, 2018)
Building High Performance Organizations (Nov. 13-15, 2018)
Fundamentals of Strategic & Organizational Planning (Jan. 15-17, 2019)
Organizational Change Management (Date TBD)
Regularly $495—Register by the Friday before each course begins and pay only $395—save $100 on your first course.
Save $500 when registering for entire series. Call for details: 280-3622 or 280-7204.
The Human Capital Management (HCM) certificate provides students with the "strategic" foundation to advance HCM to new heights within your organization, and to advance yourself within the evolving human resources profession. This non-credit, non-degree certificate easily transfers from the classroom to the workplace. Get the knowledge and skills you need to help boost your job performance and advance your career opportunities.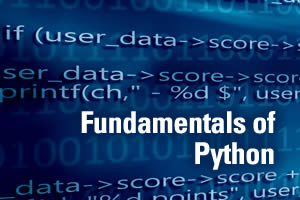 UNO Professional and Continuing Education is offering an accelerated course on the basics of Python. This course is fast and comprehensive. After just two class days, students will have a foundational understanding of how to code in Python, which is one of the most versatile and widely used programming languages.
This course will be offered on Monday, December 17th and Tuesday, December 18th from 10 AM to 1PM, and 2 PM to 5 PM. Registration fee is $295.
What you'll learn
These two class days will cover all of the basic programming concepts within the Python language. Students will also practice Linux and command line interfacing. Students will learn:
Setup environment: Installing python, Installing anaconda package, Other necessary configurations
Variables / hello world
If else statements / Booleans
File Input output
Functions
Lists
For loops
While loops
Classes and objects
For more information or to inquire about group rates call:
Tina Chang, J.D., Ph.D.
Associate Vice President
Division of Professional and Continuing Education (PaCE)

  504-280-1024
  online@uno.edu